Workshops & Retreats with Jenny Kierstead
Workshops & Retreats with Jenny Kierstead
Sometimes, one single day can change your life!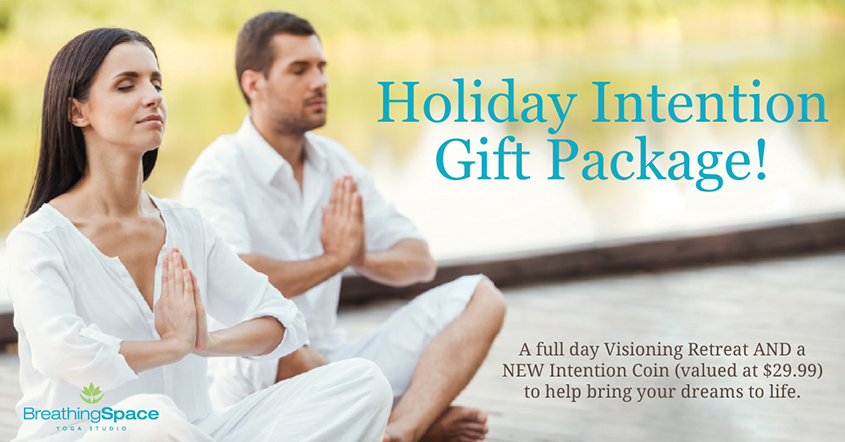 This one day Visioning Retreat will certainly be one of those remarkable days that you think back on for the rest of your life.
Join Jenny and Blair in this full day workshop and become laser focused on your dreams and cast your intentions for 2018. Learn how to shift from fear driven living and access the creative channels where infinite abundance exists.
This workshop will include yoga, meditation, and intention setting and this year our new Intention Coins. Suitable for all levels of ability and experience.  (Each coin comes with a 20 minute mediation visit IntentionCoins.com to learn more about this unique gift that can also be purchased separately)
Date: January 6th-2018
Location: Chocolate Lake Hotel, Halifax
Time: 9am to 3pm
Cost: Early Bird- $108 before December 21st ( Regular 139.99)+ HST
Register today as classes are limited. Contact is at 902.444YOGA (9642) or info@breathingspaceyogastudio.ca
---
200hr
Yoga in Schools Teacher Training Program, NB.

"This program has CHANGED my life personally and professionally!!
I have learned the importance of taking time for myself".
Daneen Dymond, Yoga in Schools Graduate, NB
When: Begins February 24th  and 25th., 2018
Where: Moncton, New Brunswick.
Price: $2950.00 + HST
---
---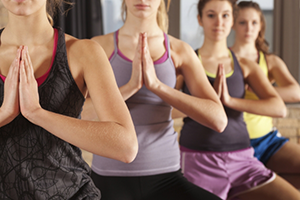 Summer Intensive 200h
Yoga in Schools/Studio Teacher Training, Halifax NS
"Joy and gratitude are palpable throughout the journey. This course is changing many lives, having lasting effects within the education system." —Sue Stevenson, Principal - Parsboro High.
When: New program starts July 3rd to the 22nd, 2018! Training and Manuals Yoga for Autism, Yoga for Special Needs and Yoga 11 are included.
Where: Chocolate Lake Hotel, Halifax
Price: $2950.00 + hst
Yoga in Schools 
Yoga in Schools Canadian Conference
A conference that inspires growth, connection and inner peace.
We are thrilled to announce our 12th Yoga in Schools Canadian Conference. (Big news: this is the first time we will have a full 200hr.YTT certification July 3rd to 23rd  that will included the conference.) Last year's conference attendees spanned from Nunavut to Labrador, and they reported 100% satisfaction from the experience. This year we are planning an even more exciting week with new presenters, workshops and performances.
Jenny Kierstead and Blair Abbass  and their team are leading a Canadian Yoga in Schools Conference offering workshops for every level; from the curious beginner to the certified Yoga Instructor. Workshop titles include cutting edge yoga programs such as Yoga for Autism, Yoga for Special Needs, Stress management, the PSP Yoga Grade 11, Yoga and Native Studies as well as the revolutionary Girl on Fire empowerment program (piloted in NB) and the NEW Mindfulness program that was launched in the Native School Board. Other workshops include: yin yoga, assisting for experienced teachers, yoga and storytelling and much more.
This training is appropriate for all teachers, especially PE teachers, Guidance Counsellors as well as support staff.
Teachers have found the Yoga Conference to be as much of a personal retreat as it is a professional development course, with 100% satisfaction from past participants.
Who can attend:  This program is suitable for all teachers/specialist
especially Phys.Ed., support staff and guidance.
Date(s) & Time: July 16th - 19th, 2018 ; 9:00 a.m. - 4:00 p.m. each day.
Location: Chocolate Lake Hotel, Halifax
Fee: $ 500.00 + HST (check local PD for funding)
This program will provide teachers with an introduction to Yoga, Yoga Grade 11, Yoga for Special Needs and Autism, with physical practice and experiential activities.

These hours are part of the optional 200hr certification (see below), which is required to teach Yoga 11 in schools. Graduates of the 200hr certification program will receive all yoga programs designed by Jenny.
Where: Chocolate Lake Hotel, Halifax
Price: $500.00 + hst (check Local PD for funding
Contact Blair at 902.444.YOGA
or email at info@breathingspaceyogastudio.ca for more information.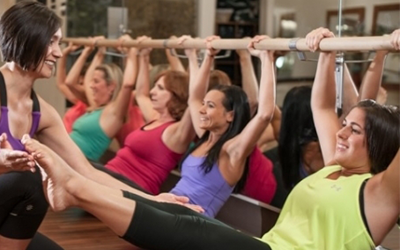 ---
Path of Wisdom
This unique 500hr training program combines detailed teachings in yoga and meditation, yoga chikitsa (yoga therapy) and the ancient medical model of Ayurveda. Through this program, you will receive advanced Vedic teachings, elevate your personal practice and develop your leadership skills.
The Path of Wisdom Program is offered as a series of workshops and retreats, some of which are open to all and others that are appropriate for advanced teachers in training.

See Path of Wisdom
---