Why Us?
The Breathing Space 200hr Teacher Training Program has been described as a soul transforming, life changing experience, drawing from Breathing Space Founder Jenny Kierstead's extensive personal development training, teaching experience and nearly 20 years of yoga study in various styles. Combining the spiritually rich style of Sivananda yoga with the purifying fluidity of Ashtanga and the therapeutic focus of Iyengar yoga, this vinyasa yoga training program encompasses the diverse and authentic teachings of the yoga tradition at large.
Jenny's husband and co-founder of Yoga in Schools, Blair Abbass, shares his 30 years of mindfulness meditation teachings in his light-hearted Cape Breton style. Students learn how to both establish a regular meditation practice and teach practical mindfulness tools.  Having trained hundreds of school teachers, students are taught how to modify these teachings to make them age appropriate for all learners.
With the contribution of our extraordinary Breathing Space teaching team, participants are exposed to different teaching styles with a variety of areas of expertise. 
But what makes Breathing Space training most transformational is the accepting, compassionate environment that is provided, allowing students to explore their inner life, heal wounds and emerge as the highest possible versions of themselves.
Mindfulness Training and Cognitive Therapeutic Support
Throughout your YTT experience, renowned leader in mindfulness and cognitive therapy Blair Abbass will be guiding you through various exercises to enhance the integration of content while helping you to process challenges and understand insights as they arise. Blair offers this support as you prepare for the program, during your YTT and afterward as you implement your new normal into your life.This exceptional service is unique only to Breathing Space and Yoga in SchoolsTeacher Training programs.
With multiple Breathing Space facilities, Breathing Space Teacher Training Graduates are given the opportunity to teach and become an involved part of our thriving community of studios.
Click here to register.

---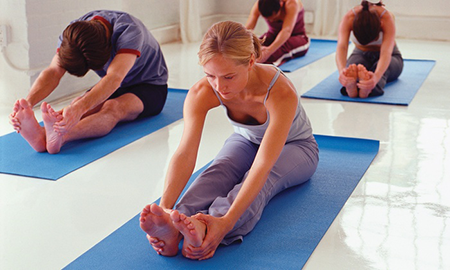 Teacher Training
Overview
200-hour intensive program
Graduates are eligible for a 200-hour Yoga Alliance Registry (vinyasa-based yoga)
Graduates with a teaching license are eligible to teach yoga in schools (see training for school teachers)
One-on-one mentor assigned to support you throughout the program
Weekend classes allow you to study without disrupting your weekday schedule
For those who want to teach yoga and for those who simply wish to deepen their personal yoga journey
Breathing Space Yoga offers teacher training with the support of our studios around Nova Scotia in Fredericton, Halifax, Sydney, Tantallon, and Windsor.  The Breathing Space Yoga Teacher Training program is an intensive 200-hour program designed to provide you with a world class standard of training and instruction. Delivered over a period of nine months (one weekend a month), the program is based on a carefully designed blend of hands-on training and home study. The instructor curriculum is strongly rooted in the physical, with a focus on developing a vinyasa flow practice. Through discussion of the history of yoga, various lineages of the tradition are addressed—from Ashtanga, Anusara to Tantra and more.
The main orientation of the instructor program is directed toward guiding participants through an inner excavation of their deepest self—understanding the patterns behind lifestyle habits and relationship choices. Through this work you will learn to listen to the longing of your heart that you may create the life you were born to live.
An important feature of our instructor's program is the mentorship component. Upon registration, you will be partnered with a mentor who is a graduate of the Breathing Space Yoga Teacher Training program. Your mentor will be a valuable resource and will be available to you for monthly check-ins and ongoing support. In addition to earning your Breathing Space Yoga Teacher certification, as a graduate you will also be eligible for the 200-hour Yoga Alliance Registry in vinyasa-based yoga. Whether you are looking for an intensive yoga teacher training experience that will call you to a higher standard, or seeking to deepen your own personal yoga journey, the Breathing Space Yoga Teacher Training program may be for you.
---
Program Curriculum Outline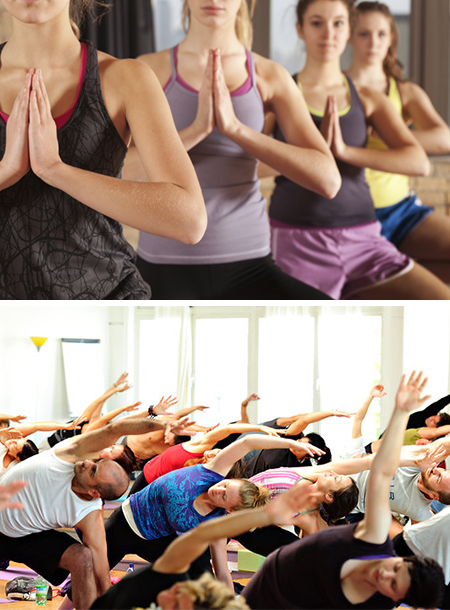 Anatomy and Physiology (20 hours), an exploration of: 
Bodily systems, organs and tissues
Discoveries of energy science
Movement patterns and the yogic advantage
Application of principles to special conditions
Teaching Methods and Techniques (80 hours):             
Asana/posture analysis
Guided Meditation and Visualization
Deep Relaxation
The Natural Breath
Yogic Philosophy (30 hours):    
The history of Yoga
The sacred yogic text
The living of yoga  
The business of yoga (10 hours):  
Ethics, privacy and the role of the yoga teacher
Yoga Business Development
Studio Ownership Opportunities
Teaching practicum (25 hours):
Peer teaching
In class teaching
Independent teaching 
Self-directed study and reflection (20 hours):
Focus on a field of study of your choosing
Mentorship (15 hours)
 
---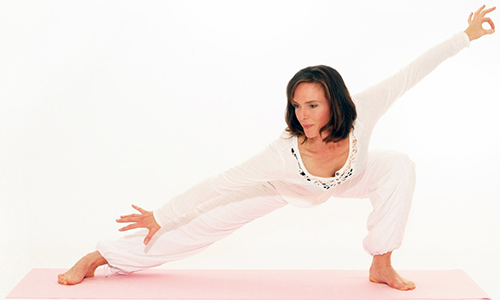 Our Lead Facilitators
Jenny Kierstead
Jenny Kierstead is the founder of the National Award Winning Breathing Space Yoga Studio. A visionary in the yoga movement throughout Eastern Canada, Jenny received the prestigious Women of Excellence Award in entrepreneurship and innovation in 2009.
Jenny contributed to the development of the new Yoga 11 curriculum being taught in Schools throughout Atlantic Canada. This yoga curriculum is the first ever yoga program implemented within the public school arena. To support this movement in the in the provinces' education system, many public school teachers are being certified through the reputed Breathing Space Teacher Training Program.
Working with Thompson Publications Inc, she has designed yoga posters for both Elementary and Secondary levels, which are being sold to schools across North America. Jenny co-created the Yoga for Autism Program with Autism Specialist Catherine Rahey and designed a Yoga for Special Needs Program, which was piloted for two years with teacher
Jason Williams in the Colchester School Board.
A former Physical Education teacher, Jenny has studied globally with the leading authorities in yoga and yoga therapy, including the legendary Shri K. Pattabhi Jois and Michael Lee. In March 2011 she was chosen as one of ten yogis world wide to mentor under renowned yoga scholar Georg Feuerstein. In 2012 Jenny became certified as an Ayurvedic Practitioner, after two years of study with Deepak Chopra and his team. Jenny's broad spectrum of study coupled with her dedication to exploring the depths of silence is what makes her teaching soulful, inspiring and cutting edge.
Drawing on her commitment to helping others Awaken the Extraordinary through the practice of yoga, Breathing Space Yoga Studio has grown from its original studio to a system of studios, including Bedford, Tantallon and Truro.
Always an innovator, Jenny is the Official Yoga Trainer for Olympic athletes, and speaks regularly (click here for more details) about the powerful and healing practice of yoga. Beyond inspiring others to embrace a path of love, awareness and freedom, Jenny cherishes her time spent with her husband Blair, a leading meditation teacher and therapist, and their two spirited daughters, Sophia and Isabella.
Blair Abbass
Blair draws from his 30 plus years in the school system and his participation in many meditation retreats throughout North America. He is the contributing designer for the new Yoga 11 in the area of meditation. Having grown up in a multicultural family in Cape Breton, Blair shares light humor and deep understanding through his teachings.
---
Program Faculty
In our commitment to Awakening the Extraordinary, our faculty has been selectively chosen, based on their specific expertise in their field including: Click names to view.
---
Schedule and Fees
Halifax Nova Scotia Yoga Teacher Training
"Joy and gratitude is palpable throughout the journey. This course is changing many lives, having lasting effects within the education system." —Sue Stevenson
When: New program starts Sept. 22 2018! This is our most popular program so register early.
Where: Chocolate Lake Hotel, Halifax
Price: $2950.00 + HST (manual included)
Complete program dates: 
| | |
| --- | --- |
| 2018 | 2019 |
| Sept. 22nd and 23rd First Weekend | Jan. 12th and 13th |
| Oct. 13th and 14th | Feb. 9th and  10th |
| Nov. 3rd and 4th | March 2nd and 3rd |
| Dec. 1st and 2nd | April 6th and 7th |
|   | May 4th and 5th |
---
Moncton New Brunswick Yoga Teacher Training
"This program has CHANGED my life personally and professionally!! I have learned the importance of taking time for myself". - Daneen Dymond, Yoga in Schools Graduate, NB
When:
Begins February 24th and 25th, 2018.
March 24th and 2th, 2018.
April 28th and 29th, 2018.
May 26th  and 27th, 2018.
June 23rd and 24th. 2018,
August 13th to the 17th, 2018
Where: Moncton, New Brunswick
Price: $2950.00 + HST (manual included)
---
Summer Intensive 200hr Yoga in Schools/Studio Teacher Training, Halifax NS
"Joy and gratitude are palpable throughout the journey. This course is changing many lives, having lasting effects within the education system." —Sue Stevenson. Principal Parrsboro High.
When: New program starts July 3rd to the 22nd, 2018. Training Manual, Yoga for Autism, Yoga for Special Needs and Yoga 11 are included.

Where: Chocolate Lake Hotel, Halifax

Price: $2950.00 + hst
---
St. John's Newfoundland Yoga Teacher Training
"This training was a gift to my life and one I share each day with my students. Their response to yoga has been overwhelming." - Rose-Marie Bennett, Social Worker in Cornerbrook.
When: TBA
Where: St. John's, Newfoundland
Price: $2950.00 + HST (manual included)
Click here to register.

---