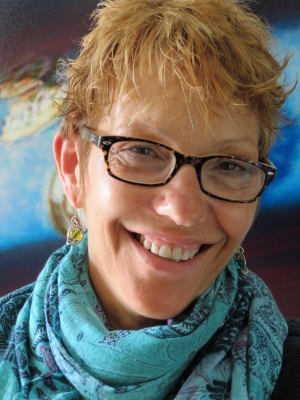 I have always been a physically active person, but as I got older, the thought of going to a gym became less appealing for me.  I tried Pilates for a while, but that wasn't quite what I was looking for.  About 7 years ago, a friend suggested I try a vinyasa flow yoga class.  I was hooked!  I loved it!  My dosha is Pitta, so naturally I was drawn to the physical aspects of yoga.  It wasn't until I completed my 200 hour Yoga Teacher Training (July 2015) that I started to realize the importance of the mind/body connection.  I believe the physical aspect of yoga will always be important to me, but lately I find myself being drawn to the movement/breath connection. 
One of the things I love about yoga is that it's accessible to everyone.  I believe there is benefit for every single person who comes to their mat.  For me, yoga means a calm mind and a strong body without judgement.  Yoga is about personal growth and development.  I look forward to continuing to learn and evolve as a yoga teacher – there is always something new to discover and sometimes, old habits to let go of.  I hope my classes are fun, challenging and guide participants to reach their full potential.
I have two fantastic children – my daughter Jamie lives in Turks & Caicos and my son Clinton attends STFX University.  When I'm not working, I love to hang out with my two furry friends.  Bruce is a 7 year old Weiner dog and Tiger is a 2 year old Potcake from Turks & Caicos.
I look forward to sharing space and breathe with you on the mat!
Namaste